DAYS OF EXPERIMENTAL SOUNDS
The forth edition of "Days Of Experimental Sounds" -D.O.E.S- like the previous versions is complex of musical and visual performances holds in three days includes Electro-acoustic, Electronic, Contemporary music and audio-visual performances as well as lecture.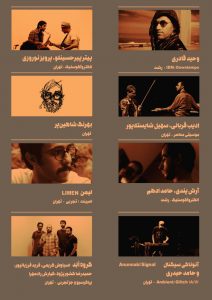 The outstanding point of this festival is that it is hold in "Rasht" another beautiful and cultural city of Iran, not in Tehran. Performances of artists of this city and their collaboration with Tehran's artists cause great communication in art that our artistic and cultural positions are really thirsty about.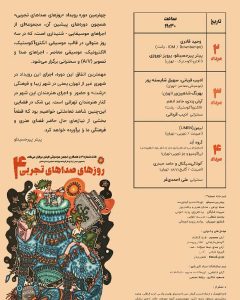 0