House No.4 is an independent artist community in Tehran founded in 2013 by Mehdi "Peter Pirhosseinlou". In recent years, House No.4 has been formed as a team focused on organizing musical events. And, the community has developed into an important platform for artists from the alternative and experimental music scene of Tehran through which they can build their network and freely exchange their works. Many joint projects, collaborations and events have emerged from this dynamically growing network.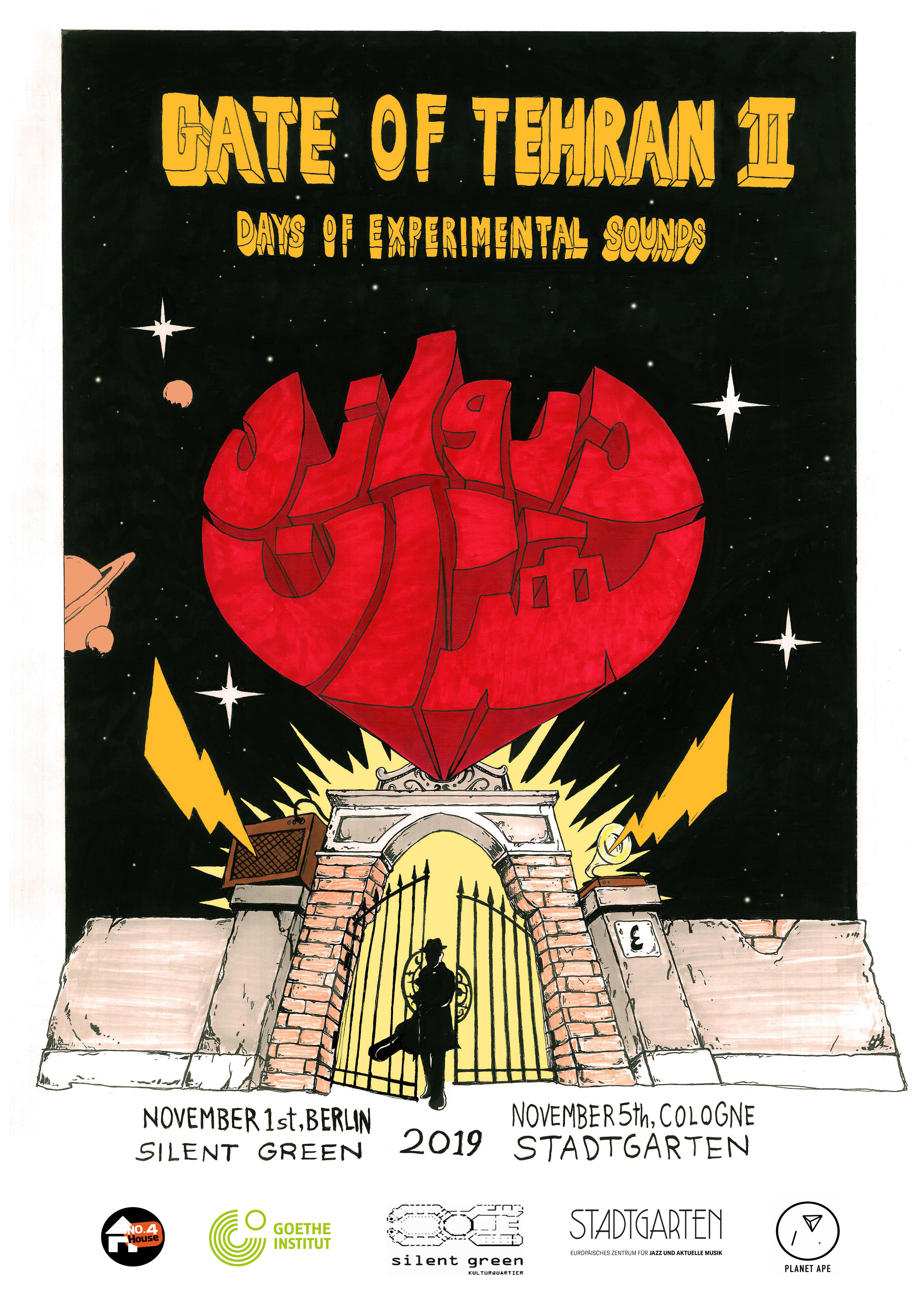 Gate Of Tehran 2019
Location: Berlin and Cologne, Germany - 14-November 2019
Read More
House No.4, the independent Iranian music festival organization, is holding second international edition of the D.o.E.S(Days of Experimental Sounds) festival in Berlin, Cologne this November dedicated to the alternative music and art scene of Iran.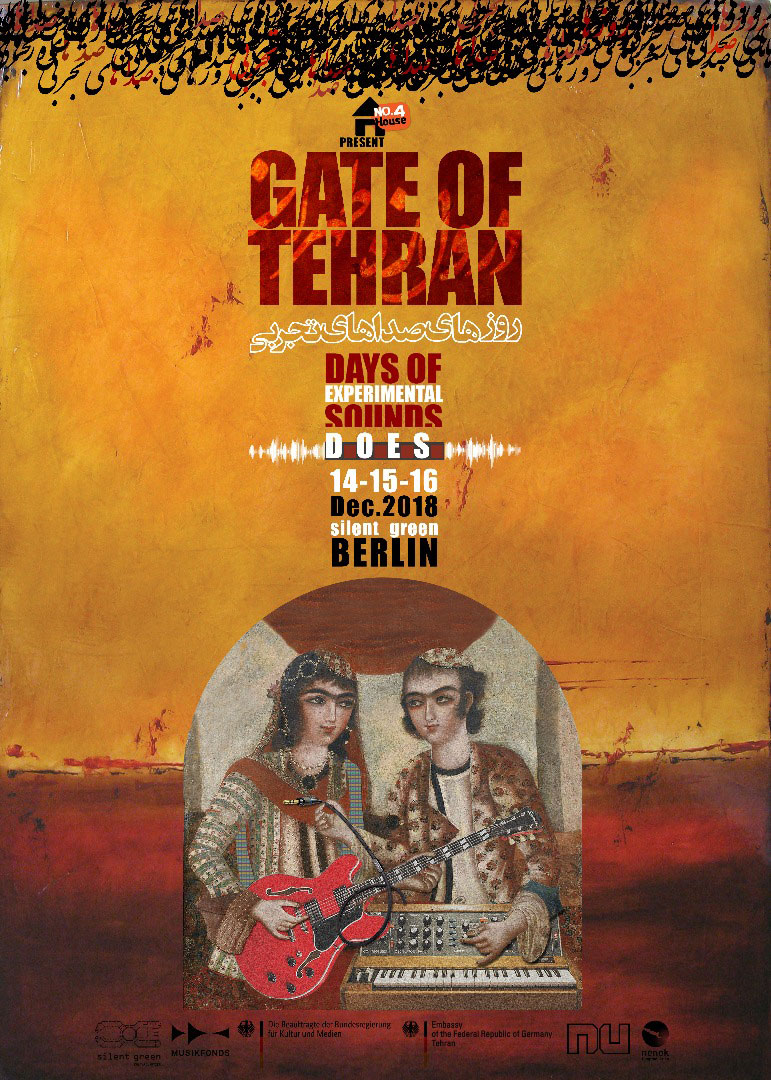 Gate Of Tehran 2018
Days of Experimental Sounds Festival
Location: Berlin, Germany - 14-17/12/2018
While Iran's art and culture have been long represented on international stages and exhibitions in other cultural areas – especially cinema and visual arts – the familiarity with Iran's contemporary music scene is limited outside of the country and little international exchange has taken place. The latest event of House No.4 is the 3-day festival known as Days of Experimental Sounds (D.o.E.S.) that has been already held four times in Tehran and the number of the audience has been growing steadily from time to time. D.o.E.S. showcases performances of different music genres: Electronic, Experimental, Alternative, Audio-Visual, Contemporary, Modern and Experimental Jazz. Often, these performances also include elements of other artistic fields such as performance and dance. House No.4 is opening the Gate of Tehran in Berlin this December. It is the first international version of the D.o.E.S. festival that's going to be held in Berlin with the purpose of introducing Tehran's contemporary music scene to the international audience and to create a ground for the artists to exchange their professional and artistic experiences with cultural approach.

Read More