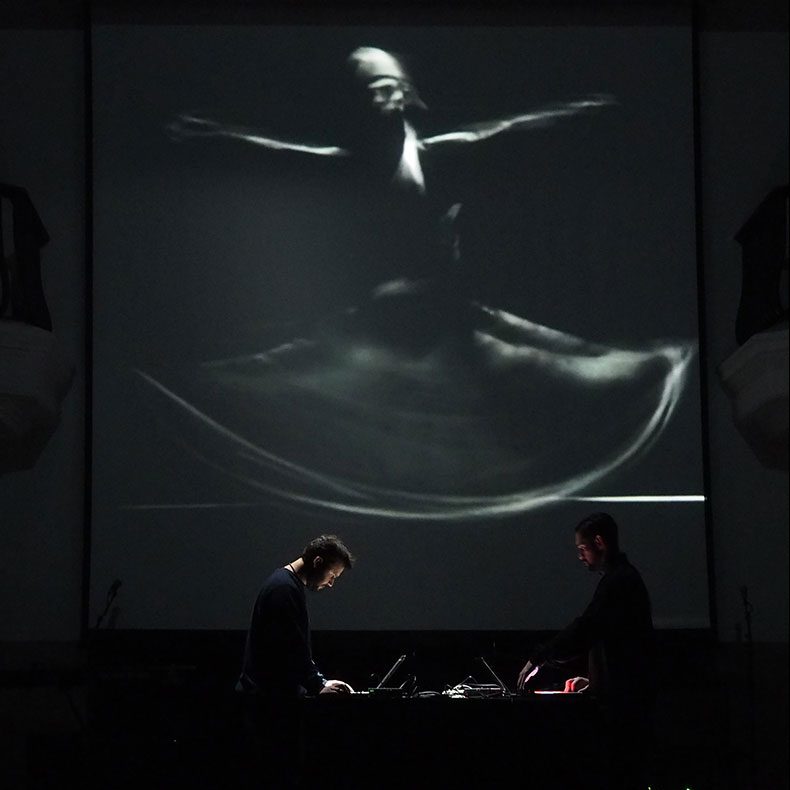 Ali Phi is computer artist and musician from Tehran, Iran.
With a background in environmental engineering sciences & experimental cinematic arts, His experiences in media arts started with the project 'Elemaun' in 2008 by audio-visual performances.
The flow of his works is based on programming , generative audio-visual design, interactive media & immersive environment installations which depict the relation between geometry, science, light, poetry and their transformations in computer.
Exploring rituals & roots in Persian art, culture and architecture has affected his creations by taking motifs from old era of Persia, the forgotten essence of Iran & middle-eastern lifestyle to build his futuristic utopia.
He is the founder of 'nullsight', a media art collective in Tehran and freelance festival curator of 'TADAEX' since 2014.
He has performed and exhibited his works in international festivals like Ars Electronica, Tasmeem Doha, Patchlab & Tadaex beside 20 group exhibitions, 4 solo shows and several media art installations in public spaces.